Fence Services | Suffolk County, NY
Established in 2000, SMITHPOINT FENCE offers a wide range of fencing services and products throughout Suffolk County.
Contact us to discuss your needs and specifications.
Our Fencing Showroom
You can count on our years of experience for your residential and commercial fencing projects. We specialize in the installation and repair of various types of fences.
Furthermore, we carry a large selection of gate and fencing materials from major brands. Our products range from custom wood and PVC fencing, arbors, pergolas, gates, deck rail, stair rail, posts, caps, finials, lamp posts and post sleeves to aluminum ornamental estate fence and gates, gate operators, accents, pool fence, deer fencing, chain link, high tensile fence and welded wire.
Visit our showroom today!
Years of experience and expertise at your service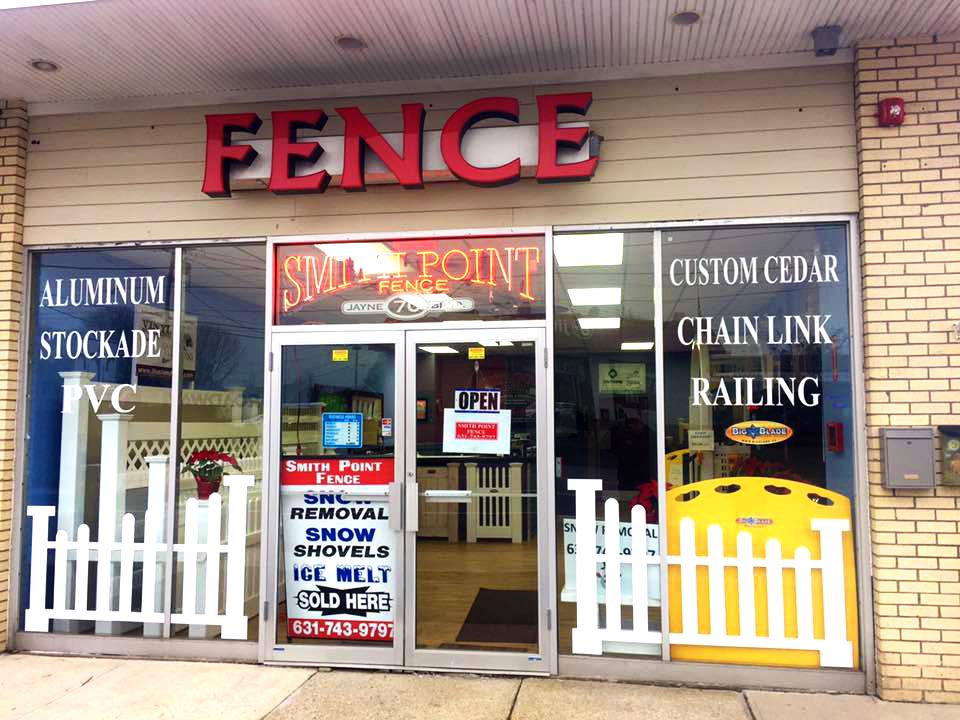 Expertise You Can Count On
At SMITHPOINT FENCE, our fencing specialists will help you choose the right products and your project will be completed on time, to your exact requirement, and within budget. Feel free to get in touch with our friendly team for expert advice and assistance. We pride ourselves on personal and professional service.
Our business is built on client satisfaction and is structured as owner operated, ensuring attention to detail for quality results. You won't be disappointed when you choose SMITHPOINT FENCE for all of your fencing needs!
Personal and professional service
Why Choose Us?
Extensive experience
Industry knowledge
Skilled and dedicated team
Customized solutions
Free estimates
Best prices